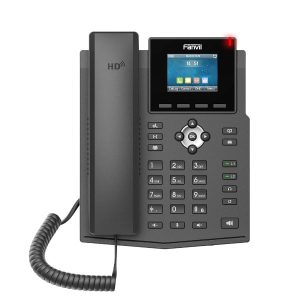 4 SIP lines, SIP hotspot
2.4"main color display
HD audio on speakerphone and handset
Support local 6-party conference
Integrated PoE
Compatible with major platforms: Asterisk, Broadsoft,
3CX, Metaswitch, Elastix, Avaya etc.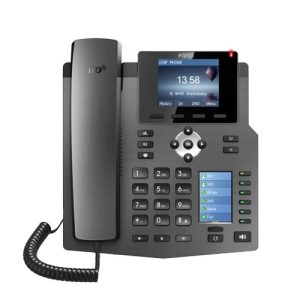 Now X4G Gigabit Model Available 
#DSS key-mapping LCD colour screen – 6 DSS keys #2.8 inch (320 x 240) LCD colour screen #Fast Ethernet with PoE enabled #Elegant design with environmentally friendly packaging #High interoperability – compatible with major platforms: 3CX, Asterisk, Broadsoft, Elastix, Zycoo, etc.
Call For Price
01305969428
· 20 SIP lines, 3-way conference, hotspot · 7" capacitive color touch-screen · HD audio on speakerphone and handset · Up to 127 DSS keys entries available at the display · Built-in Bluetooth for connecting Bluetooth headset · Wi-Fi connectivity (via Wi-Fi dongle) · Video codec H.264 support for receiving video calls · Stand with 2 adjustable angles of 40 and 50 degrees · Support EHS headset · Dual Gigabit ports, integrated PoE · Compatible with major platforms:3CX, Avaya, Asterisk, Broadsoft, Metaswitch, Elastix etc.